OPERATIONS AND SUPPLY CHAIN
ANALYTICS
Master's Degree Programme
About the programme
Language: English (See language requirements) | Place of study: Aarhus | Commencement: August / September (no winter intake)
By joining the Operations and Supply Chain Analytics (OSCA) programme, you will learn how to address complex problems and make more effective decisions based on data, more completed consideration of available options, and careful predictions of outcomes and estimates of risk within the field of Operations and Supply Chain Management (OSCM).
OSCM is about planning and controlling the activities of a company as well as coordination between companies, in order to secure that the right product is delivered in the right quantities, to the right customer, at the right time, and at the right price. OSCM is one of most critical factors in the long-term success of a business. The OSCM decisions involve sourcing, materials management, and operations planning, distribution and logistics planning, sales and demand forecasting, and order fulfillment, etc. A business with an efficient and effective operations and supply chain may significantly reduce all of the operating expenses, which contributes to a greater profit. Analytics helps realise business objectives by analysing data to create predictive models for forecasting and optimising business processes for enhanced performance. The successful applications of OSCA drive business innovation and help companies to stay competitive in real businesses.
Acquired skills and competencies
The OSCA programme aims at providing you with theoretical foundation, quantitative and analytical skills, and hand-on experience to challenge and solve the sophisticated OSCM problems. As an Operations and Supply Chain Analyst, you need insight into digital tools for analytics to be able to handle and transform diverse pieces of information and data, and then model and solve problems.
The programme provides you with an in-depth knowledge about:
Strategy design and performance improvement

in OSCM.

Methods for planning and controlling the flow of goods and information in a company or across supply chains.

IT-based tools and how to work with data, matching the increased focus on

digitalised

and data-driven decision-making in OSCM

.
The programme prepares you for managerial and consulting roles within the OSCM and provides you with analytical skills that enable you to appraise, systematically structure, and analyse the possible solutions to complex problems in operations and supply chains, so that right decisions can be made. The teaching format of the programme encourages student participation. An internship and Master's thesis will provide you with self-management and communication skills.
Careers
Operations managers and supply chain managers with analytical skills remain the most in-demand jobs for both profitable and non-profitable organisations. As one of the most important business functions, OSCM also naturally creates rich opportunities for a student job, internship, Master's thesis, and future career.
Legal right of admission
Applicants with a Bachelor's degree in Economics and Business Administration (HA) from Aarhus University have the right to be admitted to the Master's degree programme in Economics and Business Administration (cand.merc.) at Aarhus University on the condition that application is made for admission to the Master's degree programme no later than three years after completion of the Bachelor's degree programme. The legal right of admission requires receipt of the application by Aarhus University within the appropriate period of time.
Bachelor's degrees with direct admission
The following Bachelor's degrees fulfill the admissions requirements for the Master's degree programme in Economics and Business Administration at Aarhus University but are not automatically secured a spot at the programme:
Applicants

with a Bachelor's degree in Business Administration with supplementary subject (erhvervsøkonomi med tilvalg) at study plan 2017 and

onwards from Aarhus University.

Applicants

with a Bachelor's degree in Business Administration and Commercial Law (

Erhvervsøkonomi-erhvervsret (HA jur.)) from Aarhus University.

Applicants

with a Bachelor's degree in Economics and Business Administration (HA -

general business economics

) from one of the Danish universities.

*

Applicants

a Bachelor´s degree in Economics and Business Administration (HA) from Aarhus University who no longer have legal right of admission.

*
* With a diploma older than 2000, your Bachelor's degree will be assessed according to the specific admission requirements described under the section: "Students that hold a degree from another university".
Students that hold a degree from another university
Other Bachelor´s degrees can provide admission to the Master's degree programme. When you apply the university will access if your Bachelor´s degree corresponds in level, extent and content to a BSc in Economics and Business Administration/HA from Aarhus Universitet. The assessment will prioritize the sufficient content of the following subjects and ECTS-points:
| | |
| --- | --- |
| Subject | ECTS |
| Methods* | 15 ECTS |
| Marketing | 7,5 ECTS |
| Finance | 7,5 ECTS |
| Accounting | 7,5 ECTS |
| Organisation- and Leadership Theory | 7,5 ECTS |
| Microeconomics | 5 ECTS |
| Operations Management | 5 ECTS |
| Additional ECTS points within the abovementioned areas | 25 ECTS |
| Total ECTS within Economics and Business Administration | 80 ECTS |
*Please note, applicants must have at least 15 ECTS within methods including at least 10 ECTS within quantitative methods or statistics.
Admission to the MSc in Economics and Business Administration for applicants with a professional bachelor's degree (professionsbachelor)
In order to meet the admission requirements for the MSc programmes in Economics and Business Administration, applicants with a specific professional bachelor's degree must have completed specific elective courses as part of their qualifying exam. In this table the requirements for elective courses are laid out.
Language requirements
As English is the language of instruction in all subjects, all applicants are required to provide evidence of their English language proficiency.
Please see the page on language requirements.
Restricted admission from 2022
As from the intake 2022, the Master's degree programmes in Economics and Business Administration (cand.merc.) only admits a limited number of students each year. Therefore, meeting the admission requirements does not in itself guarantee admission to the programme.
Please note, for programmes with restricted admission special rules regarding supplementary Bachelor's courses apply. Therefore, we no longer offer pre-assessments for the programme in Economics and Business Administration (cand.merc.).
Read more about supplementary Bachelor's courses.
Selection criteria
If there are more qualified applicants than available seats, the Admissions Committee assesses each applicant based on the average mark (i.e. GPA) of the Bachelor's degree at the time of application. Marks/grades obtained after the application deadline will not be included in the GPA. The Admissions Committee assesses each applicant's marks based on the information provided by diplomas and transcripts.
Academic Regulations
Below is an outline of the course:
The study programme consists of two semesters in the first year which cover the compulsory courses in the programme specialisation and two semesters in the last year which are reserved for the student's own specialisation.
In the first semester you follow the prerequisite courses that form the methodological and academic basis for the further study programme.
In the second semester you follow the specialisation courses of the programme.
In the third semester you can choose elective courses within your areas of interest. The courses can either be taken at Aarhus BSS during the semester, at the Summer University or at one of our more than 300 partner universities abroad. You can also participate in project-based internship programmes either in Denmark or abroad.
The fourth semester is devoted to the final thesis. You may choose the topic of the thesis freely and so get a chance to concentrate on and specialise in a specific field of interest. The thesis may be written in collaboration with another student or it may be the result of your individual effort.
AARHUS BSS
Aarhus BSS (School of Business and Social Sciences) is one of Aarhus University's four faculties. With approximately 13,000 full-time students, several thousand part-time students, more than two hundred PhD students and nearly six hundred faculty members, Aarhus BSS ranks among the largest business schools in Europe and is Denmark's biggest business and social sciences unit at university level. Building on its broad academic base, it encompasses both traditional business and social science disciplines. Aarhus BSS holds the distinguished AACSB, AMBA and EQUIS accreditations and is thus a triple-crown business school.
LEARNING IN AN INTERNATIONAL CONTEXT
At Aarhus BSS, we conduct research and teaching at the highest academic level. We are dedicated to imparting to our students exactly the knowledge, skills, and experience that are in demand – the skills that are essential for engaging in professional business activities in a global marketplace.
Our broad scope enables us to attract researchers, lecturers, and students from all over the world. With their help, we have built an international environment in which academic and cultural views are exchanged, experiences gathered, and friendships formed.
Our students are encouraged to take a semester abroad at one of Aarhus BSS's approximately three hundred partner universities around the world. Studying abroad is an excellent opportunity for you to expand your horizon academically, culturally and personally, and for you to acquire valuable international experience and qualifications that are in high demand in companies and organisations everywhere.
Follow the student life at Aarhus University
-experienced, photographed and filmed by the students themselves.
With thousands of pictures #AUInternational, #AarhusUni gives insight into the everyday life as a student at AU; the parties, procrastination, exams and all the other ways you'll spend your time at university.
The photos belong to the users, shared with #AUInternational and #AarhusUni.
This programme is modified from our previous MSc. in Logistics and Supply Chain Management. The graduates from the previous programme are working for many Danish and International companies. Our alumni appreciate the focus of the programme on both strategic OSCM and various analytical tools.
---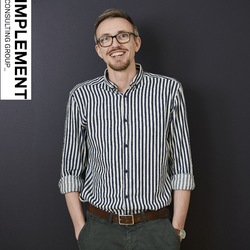 "The programme gave me the necessary theoretical knowledge to advice companies how to improve their Supply Chain Planning. Being introduced to the analytical tools made it possible for me to get a relevant student job and contribute to the real company. The quantitative and qualitative methods are well balanced, and the skills could be put into practice from day 1 in my first real job."
Mike Weisbjerg, Partner, Implement Consulting Group. 2015 Graduate
---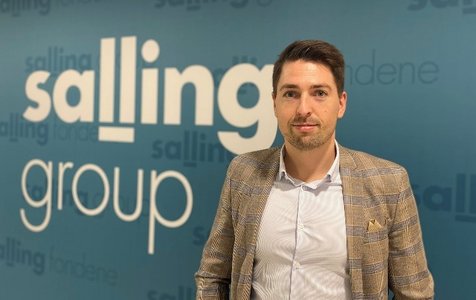 "I can talk both as a former student and as an employer of current and previous students, and I believe the OSCA programme gives the students a terrific foundation for their initial steps of their professional carrier. It is the pragmatic thinking of Operations and Supply Chains that benefits the students the most. It seems to be easier for the students to comprehend workflows and processes, which is, massively, important regardless of the carrier is being in Supply Chain, Management Consulting or Commercial Departments. That mixed with the skills and knowledge of Visual Basic, R, or other computing methods really gives the full package for the employers, when considering new bright talents."
Carl Martin Munkholm, Supply Chain Manager, Salling Group, 2017 Graduate
---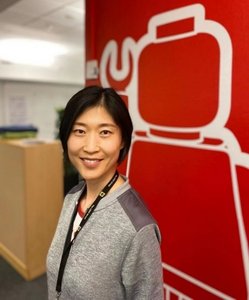 "The programme helped me to build a deep end-to-end understanding on supply chain, meanwhile, to be equipped with analytical mindset and a variety of handful tools. Joining the programme will give you the opportunity to influence and design supply chains under the future challenges: pandemic, sustainability, digitisation, etc."

Li Ma, Senior manager in Sales and Operations Planning, Lego, 2013 Graduate
Job functions for grads
This data is derived from AU's 2013/2014 employment survey. This data should not be considered a completely accurate representation of the labour market and job functions for all graduates of the individual degree programmes. It exclusively represent the responses submitted to the survey in the years in question.
In the OSCA programme, you will be equipped with the necessary concepts, methods, and tools to support the decision-making processes. The specialisation in OSCA continues to focus on giving you applicable quantitative analysis and data-driven decision-making skills and competencies to establish a career within the field of OSCM.
With the digitalisation of supply chains and arrival of big data era, the job market for students in Operations and Supply Chain Analysis is fast growing. You may start under the supervision of experienced colleagues and rapidly progress to managerial and executive roles.
The first jobs our students often get after graduation are, for instance:
Supply Chain planner/

analyst

/coordinator

Logistics coordinator, Production/demand/capacity planner

Junior management consultant

Purchaser

Later, they move to more strategic roles as:
Supply chain manager/developer/specialist

Sales & Operations manager

Logistics developer

Project manager in SC/logistics

Procurement manager

Senior business consultant

Director/head of global planning

With the background of OSCM, it provides a good opportunity to reach the executive jobs:
VP in operations and SC

Chief operations officer

CEO
In general, AU's holistic, analytical approach to OSCM allows our graduates to be versatile in their future careers and to find success across a variety of business sectors.
In addition, the student union, SULO, organises a variety of events to help you establish a network. SULO provides you a network for both your study and future career development within the field of OSCM. The alumni frequently share the job and relevant event information in the network.
We want to help our students find successful careers. Students can always contact our Career Services at AU for advice and assistance with getting onto the Danish labour market.