The MSc programme in Biology provides you with the opportunity to specialise in one or more of the areas of biology that you find most interesting. Because all students begin with a basic knowledge of biology, the teaching is at a high level right from the start. The Department of Biology at Aarhus University is popular among students and researchers from abroad. It is an active and international research environment.
Individual study plan
When you commence your MSc programme in Biology, you compose your own individual study plan in collaboration with a lecturer. The degree programme counts as 120 ECTS and consists of elective courses and a thesis. The considerable freedom of choice is an excellent opportunity for in-depth studies in one of the many disciplines within biology – such as genetics, evolution and ecology, ecophysiology, aquatic biology, microbiology, and ecosystem function and management.
The MSc thesis is often based on a major fieldwork and/or laboratory project. Under the supervision of a researcher, students are personally responsible for a project description as well as for preparing and completing their thesis. The practical element must be substantiated by theory and the project is placed in a wider context, so students will normally spend a full year working on their thesis. The thesis may be combined with fieldwork abroad, if this is deemed relevant for the project.
Welcome to the research group
Teaching is carried out by researchers who are specialists in their subject and who keep up-to-date with the latest developments in their field.
For students on the programme, the door to your lecturer's office is always open if you need clarification of the study material, and you are encouraged to ask questions at lectures and during exercises. The programme requires high-level academic skills and independent study, but in return, students gain considerable benefits in the form of academic challenge, practical competencies and scientific knowledge.
When you write your thesis, you become associated with a group of researchers where you participate in a journal club and attend guest lectures, in addition to taking part in academic discussions and dialogue.
Career profile
Graduates from the Department of Biology find work in a wide range of dynamic fields, including research and development, administration, and consultancy, as well as teaching and communication. With a MSc in Biology from Aarhus University you will have excellent opportunities to continue your career with a PhD at a Danish or international university.
Read, print and be inspired
Download and print a short presentation of the MA programme in Biology.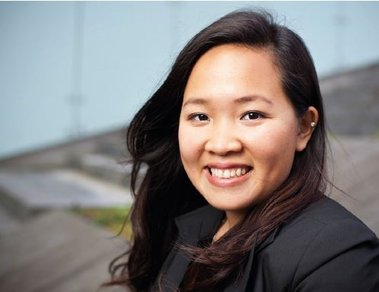 I had always dreamed of going to Europe, and I had heard that it was easy to get by with English in Scandinavia, so for me the choice was easy. I thought I would learn a lot here and I certainly did. At Aarhus University, I learned how to establish a research project from scratch by myself, and I learned to write scientific articles even though I'm still just at Master's level.
Hanh Ngyuen
Graduate, MSc in Biology programme, from Vietnam
The following Bachelor's degrees qualify students for admission to the Master's degree programme in Biology:
A Bachelor of Science degree in Biology from Aarhus University, the University of Southern Denmark or the University of Copenhagen.
The following other degrees can provide admission to the Master's degree programme in Biology:
Another Bachelor of Science degree with subject components in Biology equalling 60 ECTS credits, as well as basic subject components in Mathematics, Chemistry and Statistics.
Other qualifications can provide admission to the Master's degree programme, provided the university assesses that their level, extent and content correspond to the degrees mentioned above.
Language Requirements
Since English is the language of instruction in all subjects, all applicants are required to provide evidence of their English language proficiency.
Documentation
Please see the general admission requirements.
Legal right of admission
Students with a Bachelor's degree programme in Biology at Aarhus University have the right to be admitted to the Master's degree programme in Biology on the condition that application is made for admission to the Master's degree programme no later than three years after completion of the Bachelor's degree programme. The legal right of admission requires receipt of the application by Aarhus University within the appropriate period of time.
Selection criteria
As the Master's programme only admits a limited number of students each year, meeting the admission requirements does not in itself guarantee admission to the programme.
Allocation of student places is based on an overall assessment. In evaluating qualified applicants, the admissions committee assess applicants on the basis of the following criteria:
Academic background
Overall grade level – Bachelor's degree
Grades achieved on relevant courses*
Relevant courses* (measured in credit units) included in your Bachelor's degree
* Relevant courses include modules from the natural sciences including Life Sciences, Mathematics, Chemistry and Statistics.
Please note that grades obtained after the time of application cannot be included in the assessment of grade level.
The admissions committee assess each applicant on the basis of the information provided in diplomas, transcripts, and course descriptions.
The Bachelor's degree programme in Biology gives you the opportunity to specialise in one of three major biological disciplines that are of particular interest to you:
Ecophysiology
Biodiversity and Evolution
Ecology
A specialisation has a scope of 30 ECTS and is composed of courses that are central to the chosen subject area (constituent courses). The remaining 30 ECTS credits in the first year of the Master's programme can be selected from the total course offering of the Master's program, including courses included in other specializations. You also have the opportunity to follow courses offered from other disciplines if the academic context of the program is ensured.
If you would like information about a Master's thesis in Biology working with research groups at the Department of Biology, you can find and contact the groups on the Department of Biology's website.
PhD degree programme
If you have the necessary skills and interest, you have the option of applying for admission to the PhD programme. You can apply when you have completed your Bachelor's degree and one year of your Master's degree or when you have completed your Master's degree. In the PhD programme, you start working on a research project and are gradually trained through courses and personal guidance to become a researcher. For more information click here to read more about the PhD programme in Biology or read examples of current research projects at the Department of Biology.
Forms of teaching
At Aarhus University, you are in close contact with researchers in a way that you rarely experience at other universities. The door to the professor's office is always open if you need clarification of the study material, and you are encouraged to ask questions at lectures and during exercises. We make heavy demands on your academic skills and independence. In return, you gain considerable benefits in the form of academic challenges and scientific knowledge, in addition to broad competences.
The teaching at the university is based on independence, critical thinking and collaboration. Part of the teaching is in the form of lectures that introduce new angles to the material compared with the textbooks. The theoretical and practical exercises take place in small groups where you work with relevant issues in depth. Most biology students also spend a certain amount of time on laboratory work or work related to field courses.
The varied forms of teaching, collaboration in groups and the opportunity for close scientific dialogue with the researchers provide you with general competences that are in great demand in the global job market. These competences include abstract, critical and independent thinking, analytical skills and strategic planning. You can use these skills in many contexts – even in jobs you didn't know you were qualified for.
Academic regulations