Science and technology form part of our day-to-day lives wherever we are, and we constantly have to make decisions drawing on scientific and technological knowledge. Natural scientists tell us the significance of C02 in relation to climate change, and when we have to decide whether to reduce C02 emissions, we need to understand what sort of knowledge we have and on what it is based. The MSc in Science Studies provides you with insight into how scientific discoveries and knowledge have affected our lives and our societies. You learn to place scientific knowledge within historical, philosophical and social perspective, and you work comprehensively with the many challenges and opportunities that science provides.
Science, culture and society
The MSc in Science Studies is open to students with a BSc degree in science and an interest in gaining a wider perspective on how the natural sciences have developed in their interaction with society and contemporary culture. The programme includes the following themes supplementing students' basic studies in science: history and philosophy of science; science, technology and innovation; science and society; and science and communication.

As a student in science studies, you will learn to understand the social and philosophical implications of science, the forces driving technological change, and contemporary developments within research and public understanding of science. Knowledge of the development of science and the ability to analyse science in a cultural and societal context can be useful in many different situations. For example, graduates may choose to work with communicating science and its challenges and opportunities to the general public through the media. Their knowledge of the interaction between the natural sciences, technology and society can be applied in public administration, the business community and in many different organisations. With a BSc degree in science and the broad perspective provided by the MSc in Science Studies, graduates are well prepared to enter into multidisciplinary collaboration with colleagues in many different fields. The MSc programme also qualifies graduates for a research career in science studies.
An intimate study enviroment
The MSc in Science Studies programme is taught in the framework of a small centre where students benefit from an international, yet informal, down-to-earth atmosphere between staff and students. As an MSc student, you will have excellent opportunities for engaging in projects related to current research and/or practical content, and you will have the option to specialise in many different subjects.
---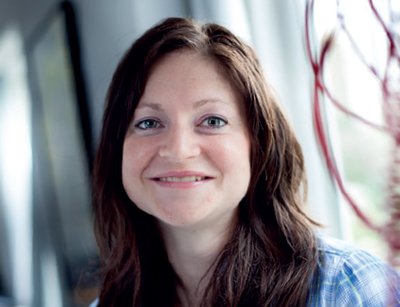 I chose a PhD degree programme because I really like the study environment here at the centre, as well as the combination of arts and science subjects with a humanistic angle on science. I personally feel I've found a good niche, because I hope to link science, journalism and research. My attitude is that relaying information is a part of the research, not an extra burden that researchers are obliged to carry out. In fact I think everything can be explained, if you simply think about the language you use for the target group.
Gunver Lystbæk vestergård, PhD student, Centre for Science Studies
The following Bachelor's degrees qualify students for admission to the Master's degree programme in Science studies:
A Bachelor of Science degree from a Danish university.
Other Danish or international bachelor degrees in natural science or in another subject can qualify for admission. Degrees outside of natural science must include at least 60 ECTS subject components within science studies (epistemology, ethics, theory of science, history of science, sociology of science or communication of science)
From summer admission 2024 applicants must document 30 ECTS subject components within the natural sciences.
Upon admission further requirements regarding composition of the degree programme may be stipulated.
Academic regulations
The Master's degree in science studies counts as 120 ECTS credits and mainly consists of subjects within these topics:
History and philosophy of science
Science and society
Science and Technology
Science Communication
You specialize in one of these topics by participating in course activities and projects and by writing a thesis (30/60 ECTS). During your very first week, you structure your own individual study program with the help of a teacher from the Centre for Science Studies by choosing courses from a course catalogue. Your program is based on your academic qualifications and interests and the subjects you studied for your Bachelor's degree. The plan must be approved by the Board of Studies before you can enroll for examinations.
For more information about the individual courses in science studies, see the Course Catalogue.
If you would like information about options regarding a Master's thesis in the history of science and science theory working with the science studies research group, see: http://css.au.dk/en/
Forms of teaching
At the University of Aarhus, you are in close contact with researchers in a way that you rarely experience at other universities. The door to the professor's office is always open if you need clarification of the study material, and you are encouraged to ask questions at lectures and during exercises. We make heavy demands on your academic skills and independence. In return, you gain considerable benefits in the form of academic challenges and scientific knowledge, in addition to broad competences.
The teaching at the university focuses on independence, critical thinking and collaboration. Part of the teaching is in the form of lectures that introduce new angles to the material compared with the textbooks. The theoretical and practical exercises take place in small groups where you study relevant issues in depth.
The varied forms of teaching, collaboration in groups and the opportunity for close scientific dialogue with the researchers provide you with general competences that are in great demand in the global job market. These competences include abstract, critical and independent thinking, analytical skills and strategic planning. You can use these skills in many contexts – even in jobs you didn't know you were qualified for.
The teaching is divided into two semesters per year. For an example of a course calendar, go to: nat.au.dk/undervisningskalender.
PhD programme
If you have the necessary skills and interest, you have the option of applying for admission to the PhD programme. You can apply when you have completed your Bachelor's degree and one year of your Master's degree or when you have completed your Master's degree. In the PhD programme, you start working on a research project and are gradually trained through courses and personal guidance to become a researcher. For more information, go to: http://phd.au.dk/gradschools/scienceandtechnology/programmes/ .